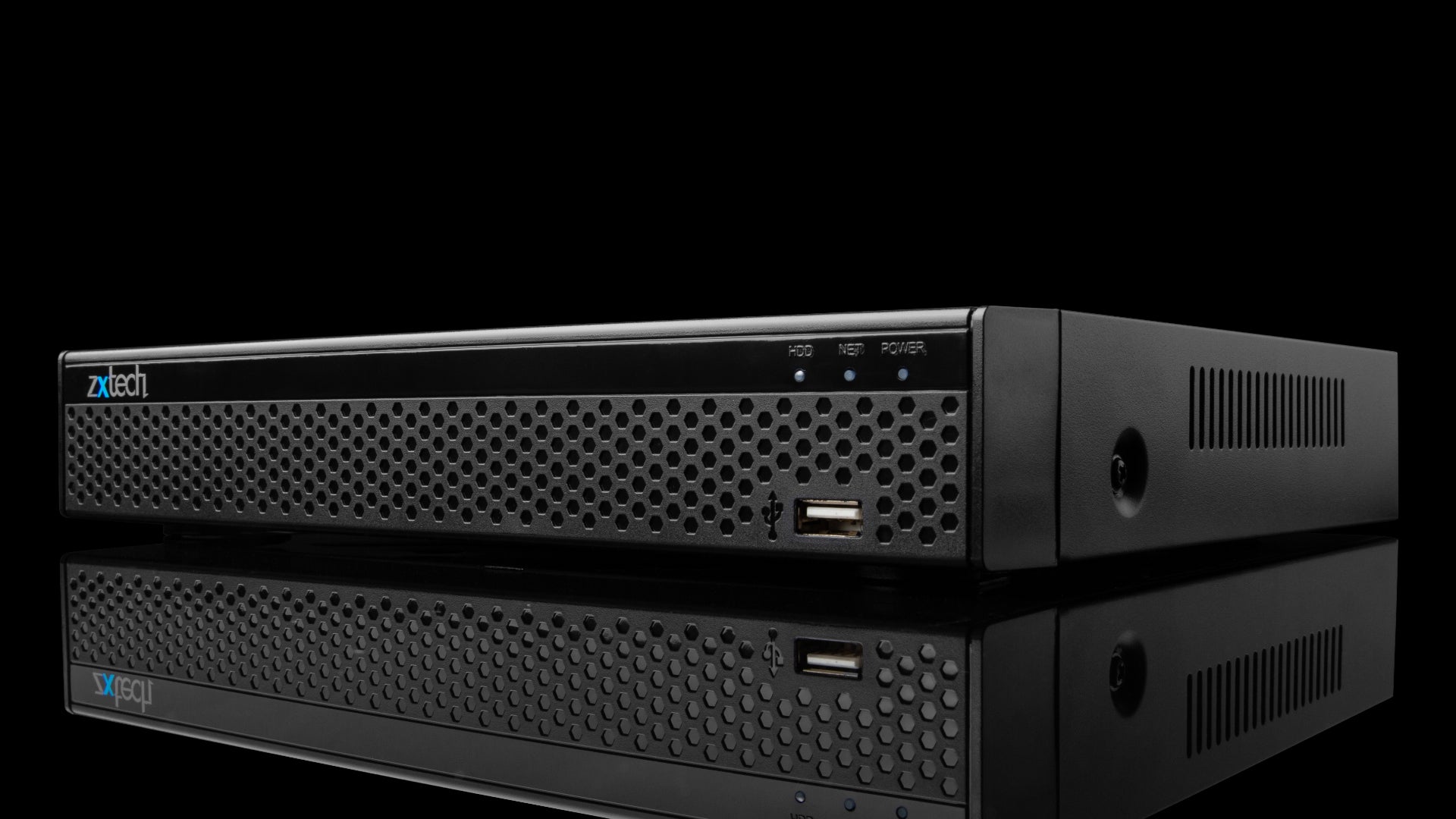 CCTV Recorders
Ultra HD CCTV Recorders
Explore our CCTV Network Video Recorders (NVR) for IP cameras and Digital Video Recorders (DVR) for analog cameras. Also Network/Digital Video Recorders (XVR/DVR) as the combined solution for both IP and analog recording. H.265+ compression allows longer recordings with smaller hard disk drive requirements. Powerful, reliable multi-core CPU for high-quality CCTV footage streaming and recording from multiple sources. Designed to secure residential and commercial properties. Third-party iOS, Android, and web software can be used to securely, remotely view on mobiles and computers anywhere in the world. Allows storage up to 16 TB.
NVR
PoE NVR
4CH NVR
8CH NVR
16CH+ NVR
Explore our range of NVR's designed for ultra-high-definiton IP cameras connected by standard network CAT 5/6 cables. Power over Ethernet (PoE) NVRs with built-in PoE ports help simplify the hardware installation.
DVR/XVR
4CH XVR
8CH XVR
16CH+ XVR
DVR/XVR is the combined solution for both IP & analog cameras. These are excellent for expanding your existing analog setup by allowing you to also connect newer, ultra-HD IP cameras without having to replace everything at once.
CCTV Recorder - Onyx
Explore Onyx Range
Our most modern recorders come packed with all the lastest technology. Powerful CPU and purpose-built operating system allows you to record up to 4K 8 megapixel resolution on every single channel.
CCTV Recorder - Mini
Explore Mi
n
i Range
Our most popular solution for light weight CCTV requirements. Modern and minimalist, compact design. Easy to configure and get started, whilst maintaining great value.
Network Components
See Networking Parts
Explore our range of networking components perfect for your NVRs. Perhaps you need to expand your set up with more cameras with an external switch, Or need a PoE switch to convert an NVR into a PoE system.
Ready Made Cables
See All Cables
We supply various lengths of pre-made cables for your NVR and DVRs. Network CAT 5/6 cables are made for IP cameras and NVRs. BNC Siamese cables are designed for analog cameras, DVRs and XVRs.
Bulk Buy
Buying 20x Cameras or more? We have some deals for you. As much as 50% discount.
See Deals
Refurbished
Refurbished stock works as good as new. As much as 50% discount.
See Deals
Next Business Day Delivery
Place orders before 3pm for next business day delivery. Free shipping for all kits.
Customer service
Reach out Mon-Fri, 9am-5pm. Response within 24 working hours.
Refer a friend
Earn rewards when your friends make a purchase.
VAT Invoices
We always include your VAT invoices in your delivery.
Discover everyday privacy protections.
Privacy is Our Priority.
Privacy is a fundamental human right. At Domar CCTV, it is also one of our core values. Your devices are important to your safety. We sell our products to protect your privacy and give you control over your information. It's not always easy, but those are the principles we believe in.
Face Detection Data
Our cameras come with smart face detection features. Face detection data exist only on your device and can be deleted at any time. It does not go anywhere else. Face detection features can be turned off at any time.

Video Footage
Your security footage is protected by your password and cannot be accessed without it. Once you have changed the default password of the device, only manufacturer can reset it, after confirmation of purchase and identity.

Audio Data
Audio recording can be turned on and off if the camera is equipped with a microphone. It cannot be accessed without your password.

App Access
One device can link up with a single mobile app account. However, you may share it with another account and cease sharing at any time.