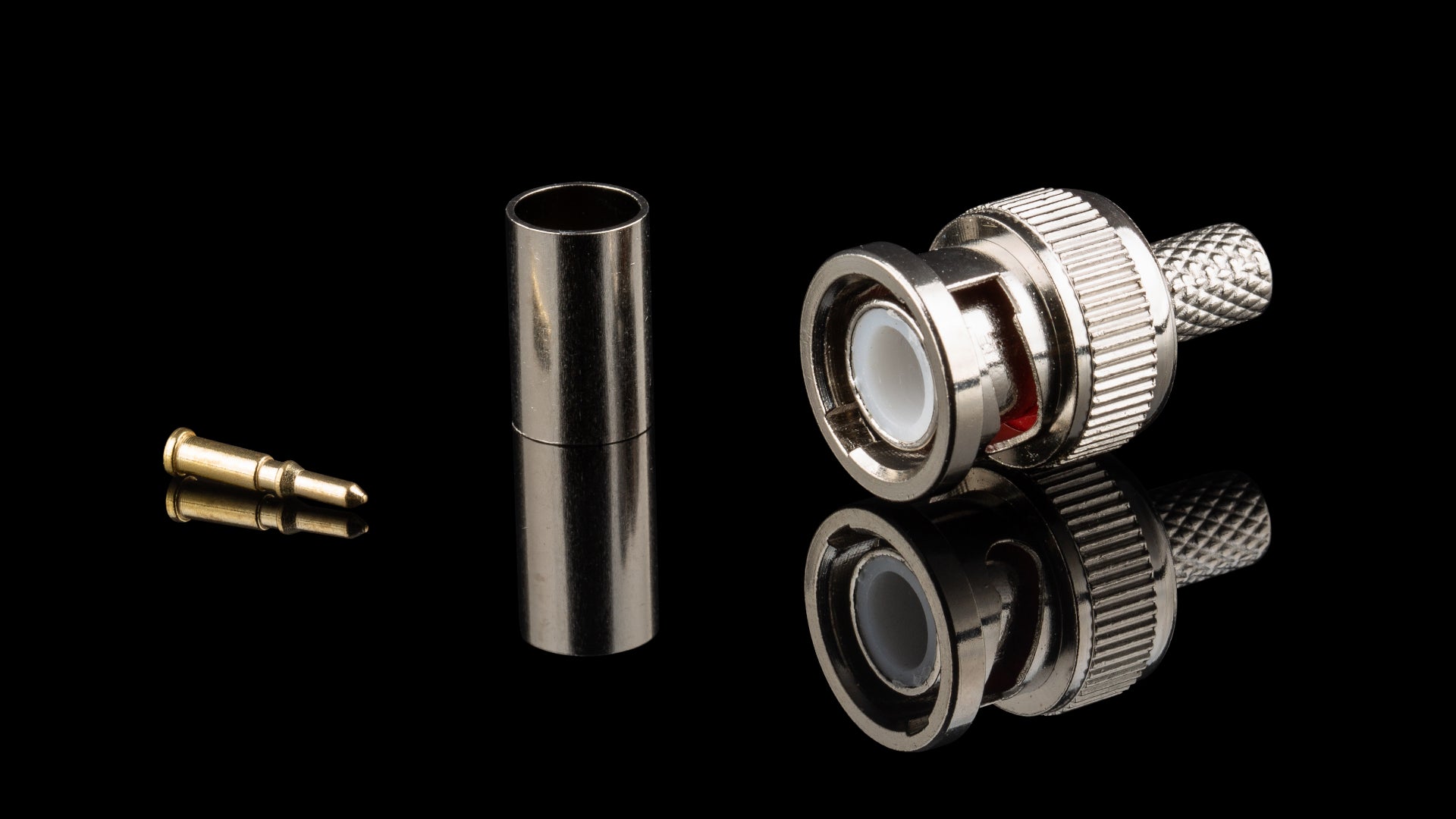 BNC Connectors for CCTV System
BNC Connectors for CCTV System
Explore our video BNC connectors section, either you need to extend or convert to link two or more cables in order to expand your CCTV configuration. Also, find our BNC to Phono converter options. Durable and practical our connectors will perfectly suit your Coaxial cable. Guaranteed satisfaction. One year Warranty.
Next Business Day Delivery
Place orders before 3pm for next business day delivery. Free shipping for all kits.
Customer service
Reach out Mon-Fri, 9am-5pm. Response within 24 working hours.
Refer a friend
Earn rewards when your friends make a purchase.
VAT Invoices
We always include your VAT invoices in your delivery.
Discover everyday privacy protections.
Privacy is Our Priority.
Privacy is a fundamental human right. At Domar CCTV, it is also one of our core values. Your devices are important to your safety. We sell our products to protect your privacy and give you control over your information. It's not always easy, but those are the principles we believe in.
Face Detection Data
Our cameras come with smart face detection features. Face detection data exist only on your device and can be deleted at any time. It does not go anywhere else. Face detection features can be turned off at any time.

Video Footage
Your security footage is protected by your password and cannot be accessed without it. Once you have changed the default password of the device, only manufacturer can reset it, after confirmation of purchase and identity.

Audio Data
Audio recording can be turned on and off if the camera is equipped with a microphone. It cannot be accessed without your password.

App Access
One device can link up with a single mobile app account. However, you may share it with another account and cease sharing at any time.