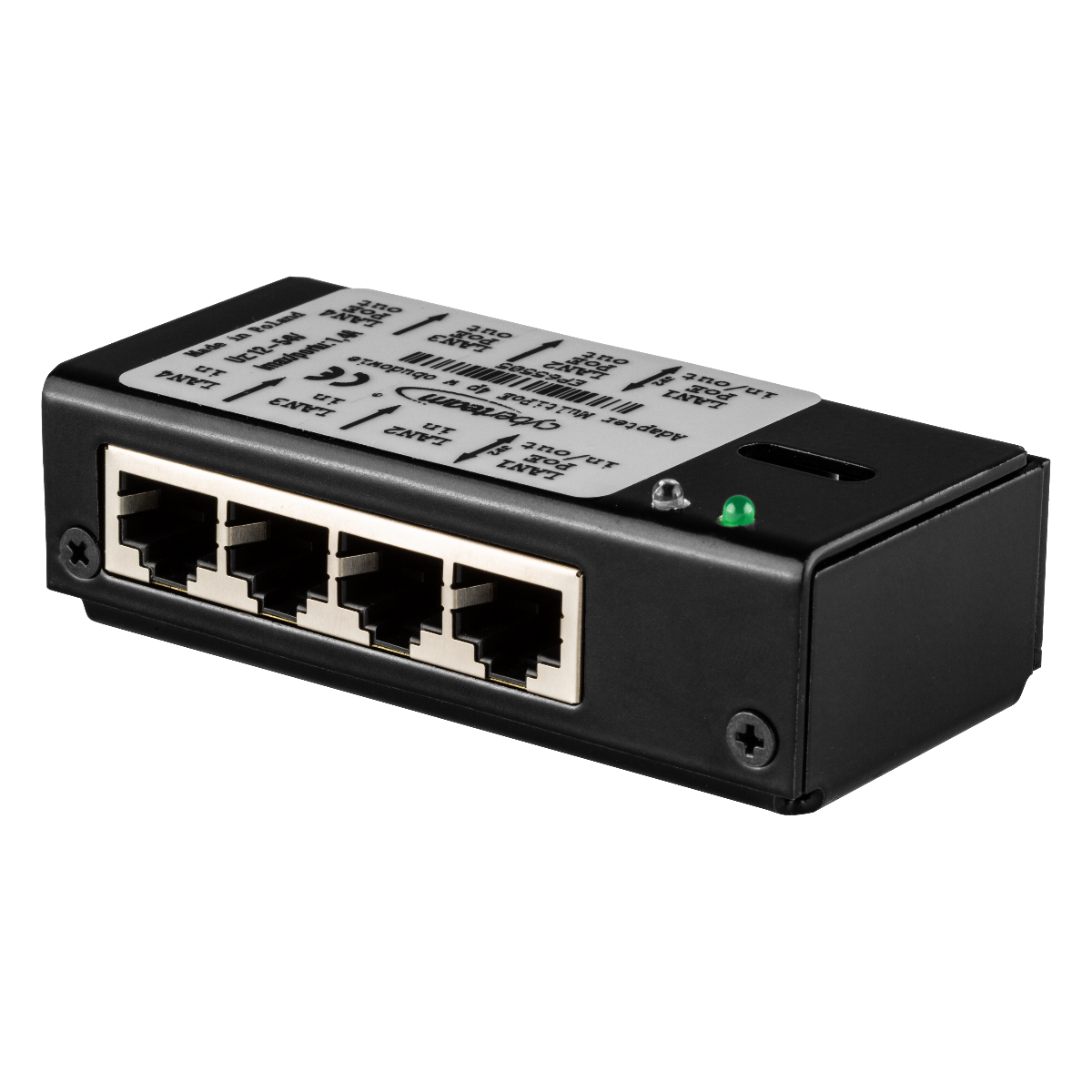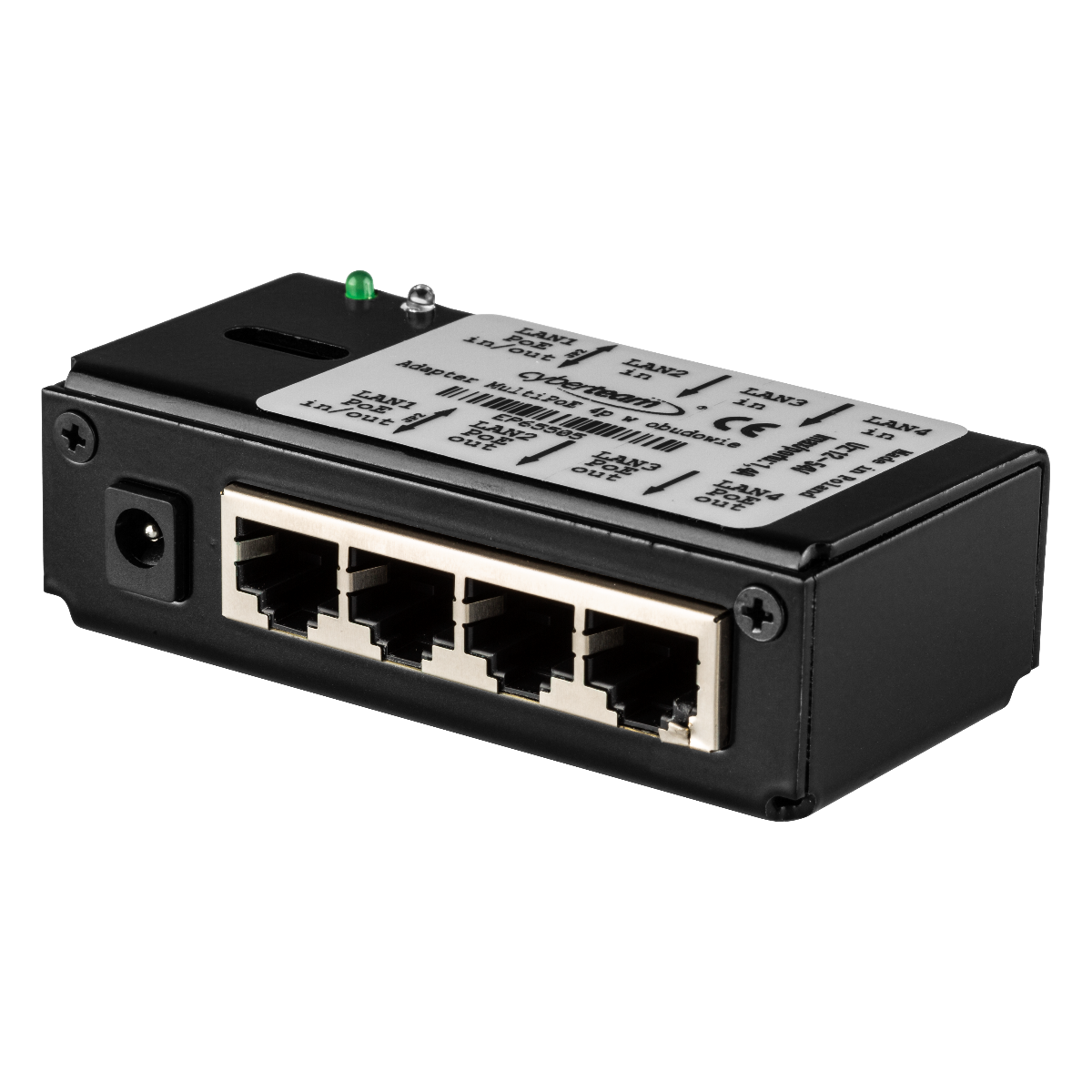 ADAPTER TO POWER SUPPLY VIA TWISTED-PAIR CABLE
SKU: MK8NPSN
---
UK next business day delivery
UK VAT invoices included
30 days hassle free returns
12 month warranty
In stock, ready to ship
Passive Power over Ethernet (PoE) adapter allows to power
LAN devices through typical 4-pair twisted-pair cable (eg UTP).
This solution enables Access Point powering, which is placed in
the hermetic box just by the antenna (to lower the loss in the RF
cable), via twisted-pair cable from a power source located inside
a building.
The devices without the possibility of powering through the
Ethernet.
Product Overview
The POE-UNI/4 adapter is a device, which enables an easy way to power up to 4 devices using twisted-pair cable.
The device is perfect to work with buffered power adapters, is equipped with DC power socket and PoE socket (power source selection by jumpers configuration).
What's in the box
ADAPTER TO POWER SUPPLY VIA TWISTED-PAIR CABLE POE-UNI/4
1 Year Warranty
Tech Specs
Output power: max. 24 W
Number of inputs: 1 pcs RJ-45
Input voltage: max. 48 V DC
Output voltage: max. 48 V DC
LED indicators: plug the power source to thr PoE adapter
Main features:
Pin numbers for RJ-45 connector - 1/2, 3/6 Wires to data transmission; 4/5, 7/8 Wires to power voltage transmission
Housing: Plastic
Operation temp. / Relative humidity: -40 °C ... 70 °C / 10 % ... 80 %M
Weight: 0.02 kg
Dimensions: 59 x 28 x 21 mm